The Concetti Group is pleased to announce their participation at the Powtech exhibition, taking place in Nuremberg, Germany, from 19 to 21 April 2016, Hall 1 Stand 612.
This year's highlights include the successful IGF bagging machine range for various types of pre-made bags and the renowned CONTINUA for FFS bags. Both models feature innovative devices allowing fast and accurate dosing and filling of powders, including those that are extremely fine, highly aerated and difficult to handle.
Very light powders (below 0,1 kg/l), producing bags as long as 130 cm
Fine powders, featuring many devices to guarantee product safety, a clean environment and producing compact, airtight and easy to palletise bags
Flour, with a MAP system for flushing inert nitrogen into the bags and so prolonging the product freshness and shelf life
Cement, featuring six linear bagging stations for product de-aeration and bag compaction, designed to use standard PE tubular film, instead of costly films with venting systems
Corrosive products such as caustic soda/potash in flakes or prills.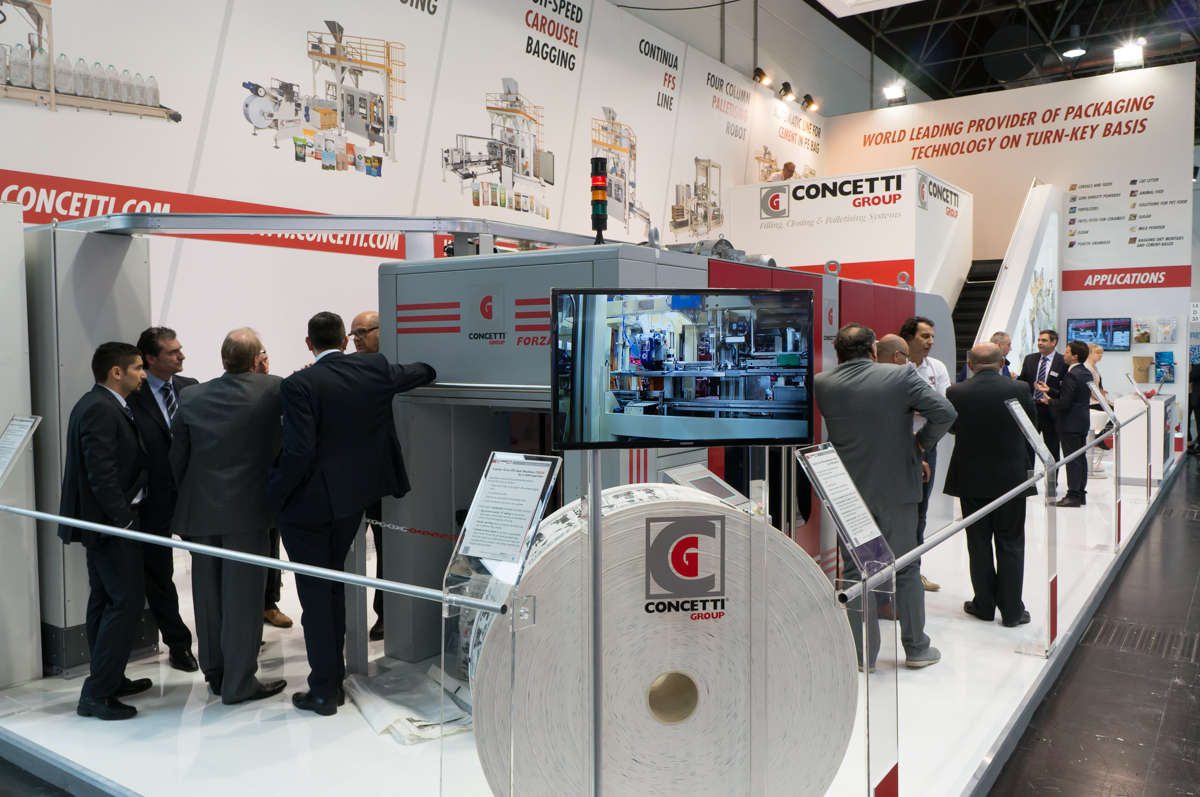 Concetti also offers combinations of the two machine types able to handle both premade and FFS bags. The product range is completed by a wide range of palletisers from single column robots to high speed, high level layer machines.