When it comes to packaging and filling powdered products, the need for a reliable and versatile solution becomes even more crucial. Concetti FFS Continua powder bagging machine can optimize the shape and dimension of your bags for light bulk density powders and enhance your logistics.
In this article:
Our innovative powder packaging and filling machine FFS Continua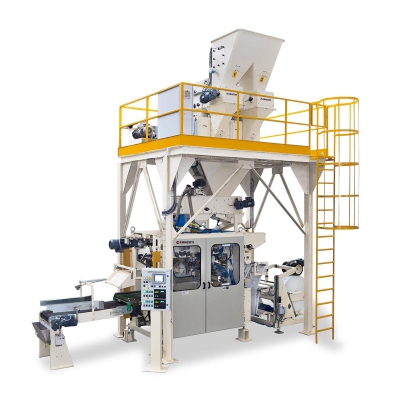 FFS Continua is specifically designed to pack and weigh powder products, reaching up to 800 bags per hour, which depends on the product's specific characteristics. It consists of three distinct workstations: one for shaping the bag's base and cutting the film to the desired length, another for filling the bag, and a third for sealing the upper edge of the bag.
The powder filling machine's operation and adjustment of its parameters are supported by a PLC system, which allows for swift completion without any intervention from operators. This is made possible by the actuators integrated into the machine. The monobloc structure of the machine, equipped with inspection doors, ensures optimal safety for the operator.
Concetti has conducted extensive research and developed unique technical solutions in both mechanics and electronics to enable the powder packing machine to achieve the required high speeds.



Would you like more information about our FFS Continua?
Exploring the benefits of Concetti's powder packaging machine
We have seen the purely technical features of the Continua Form Fill and Seal machine, but let's now explore the tangible benefits for customers who choose it for their powder products.
High-speed packaging: Concetti powder weighing and filling machine is capable of high-speed packaging, ensuring efficient and rapid production. It can handle a large volume of powdered products, resulting in increased productivity and reduced labor costs.
Accuracy and precision: the machine employs advanced technology and precision dosing systems to ensure accurate and consistent filling of powder into each bag. This helps to maintain product quality and reduces wastage.
Dust and air control: It is equipped with dust control mechanisms, such as dust extraction systems and dust-tight sealing, which minimize the release of powders into the surrounding environment. Plus, it has a top air removal station for a total evacuation of the air between the product and the upper edges of the filled bags.
Hygienic design: Concetti emphasizes hygienic design principles in their packaging machines. The Continua powder packaging machine is constructed with easy-to-clean surfaces, minimizing the risk of product contamination and adhering to stringent hygiene standards.
User-friendly operation: It features an intuitive interface and user-friendly controls, making it easy to operate and adjust settings. It also provides real-time monitoring and diagnostic capabilities, facilitating maintenance and troubleshooting. Moreover, a monobloc structure, equipped with inspection doors, makes the system perfectly safe for the operator.
Integration capabilities: The machine can be integrated into existing production lines or work seamlessly with other packaging equipment, allowing for efficient workflow integration and automation.


The weighing system inside Concetti all-in-one FFS powder packaging machine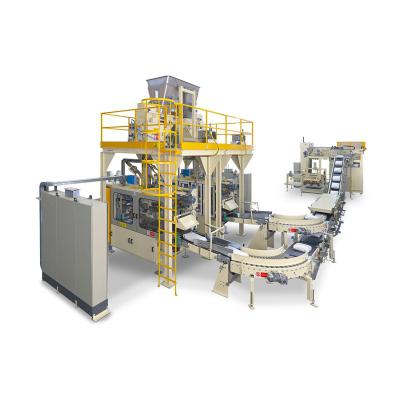 FFS Continua powder packaging machine allows a high-accuracy product weighing with double screw product feeding. This type of system ensures exceptional weighing accuracy due to its advanced technology and state-of-the-art electronic control system, especially for powder products such as flour, powdered milk, and Protein powder. A dedicated control display for the weigher enables easy monitoring of weights and allows real-time adjustment of weigher parameters. The weigher's control electronics have the capability to store up to 32 programs dedicated to different handled products, enabling efficient product switching.


Would you like to know more about our powder bagging machines?
Discover our customer service for US customers
Concetti Assistance provides a comprehensive 360-degree service. We have several local technical support centers available to our customers, with field support specialists ready to intervene within a few hours to solve any type of issue.
In the United States, in our Braselton facility, we have a spare parts warehouse to significantly reduce shipping times for replacement parts. Thanks to our close collaboration with our US distributor, Bratney, we can provide extensive coverage across the territory.
We are also able to provide on-site immediate resolution of any technical issues that can emerge. Our experts will also be available after-sales, offering support and assistance.


Would you like more information or do you need a quote?