Technical assistance
The advanced mechanical, electronic and computer technology that the Concetti Group uses in an integrated way represents the true strong point of the company - and the guarantee of efficient after-sales servicing.
The presence of diagnostic software and display panels on each plant means that the operator can immediately identify and eliminate any malfunctions.


Hot-Line
The Hotline is available to customers in order to respond to emergency calls and to furnish initial technical indications that will help restore proper plant operation.
Through the HOT LINE, customers can always dialogue with the best person for solving the problem.
---
Teleservice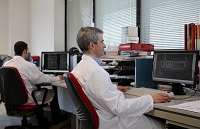 Through the development of new technologies and the skills of our personnel, upon request the Concetti Group can offer customers a remote supervisory and assistance service for our plants, permitting operating diagnostics by modem and modifications on the machine control software.
---
IP Cameras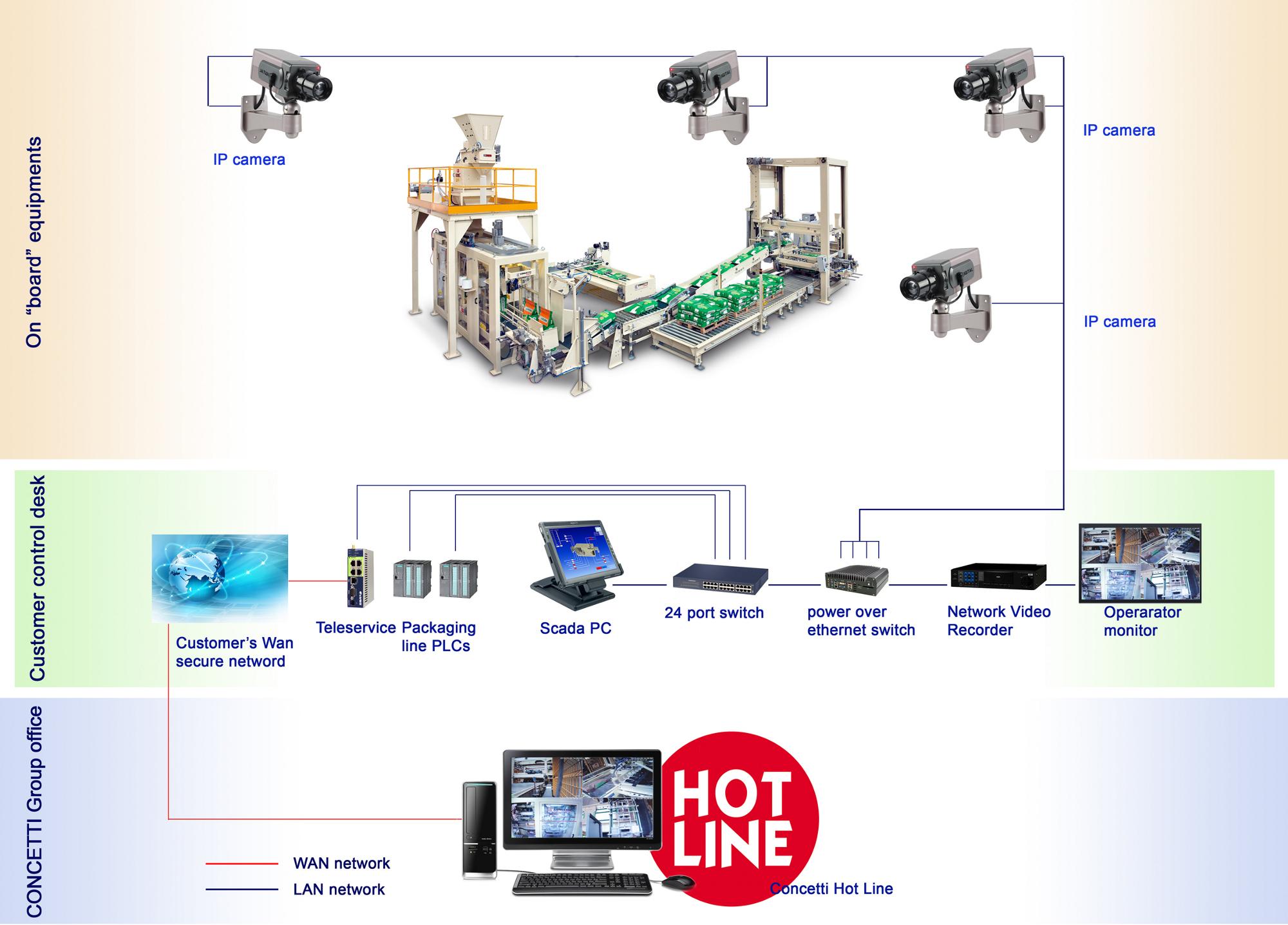 Monitoring of the line through IP cameras.
Streamlines and simplifies the hot-line assistance.
---
Regular Maintenance
REGULAR MAINTENANCE: the technicians from the Concetti Group companies are available to handleplanned maintenance on plants that are already in operation. Contact us in order to make use of this service.
AREA SERVICE: the Concetti Group companies, ever attentive to customer needs, can offer the services of specialized technicians in order to furnish assistance on the plant installation site. In the event of malfunctions or extraordinary maintenance, the Concetti Group can ensure fast intervention time.
---
Spare parts
The Concetti Group guarantees its customers the quick supply of spare parts that may be needed during the life of the machine. A special office has been appointed to manage customer contacts specifically for this purpose.